Current Path: Home / Wildlife / Birds / Misc / MC20174Bombay


Snow Goose Watching 2017(4) - Bombay
Changde Wu 2017-03-05
Snow Goose Watching 2017(4) - Bombay
The Monday was the easest day of the trip since we did not have to get up very early for a good position. So we enjoyed the breakfast in the hotel, then headed on the road to Bombay National Wildlife Refuge. Before the entrance of the Bombay NWR, we saw flocks and flocks of snow geese flying from the far front and landed in a corn field ahead of us. We were very excited about seeing them in the right time and right place in an unexpected way.
The corn field is right to the west side of the Bombay NWR, to the west of the junction between the main road Whitehall Neck Road and a minor road Raymond Neck Road. We snapped some photos on the side of Whitehall Neck Road, then pulled our car to the Raymond Neck, from there we took photos without hurry. This is a huge farm land, much big than the grass land in Middle Creek. There were more snow geese coming from the sky and joining the groups in the field. These snow geese on the field were eating green grass and other, roughly formed horizontal lines, and gradually moving toward us, with somes were about 10 yard from us. Some brave ones walked across the Raymond Neck road, the ate the grass on the right side of the road. These creatures were very alertic, somes were frequently calling while others raised their heads and listening. Then they took off from the field gorup by group, and landed in the field not far away. When I came back after the Bombay NWR, the farm lands were silent and empty as if nothing had ever happened before. We thought that these snow geese had gone for good. But it proved that we were wrong a few minutes later as we saw countless white spots in the farm fields away from the road.
Bombay NWR is larger than the Prime Hook NWR. There are also some fresh water ponds inside. There is a drive way to circle the main water body and key areas. The scenery there is just great. We saw a lot of ducks and swans in the pond. There are about 10,000 snow geese stay in the pond for the winter each year. This was the best NWR we visited so far for this trip.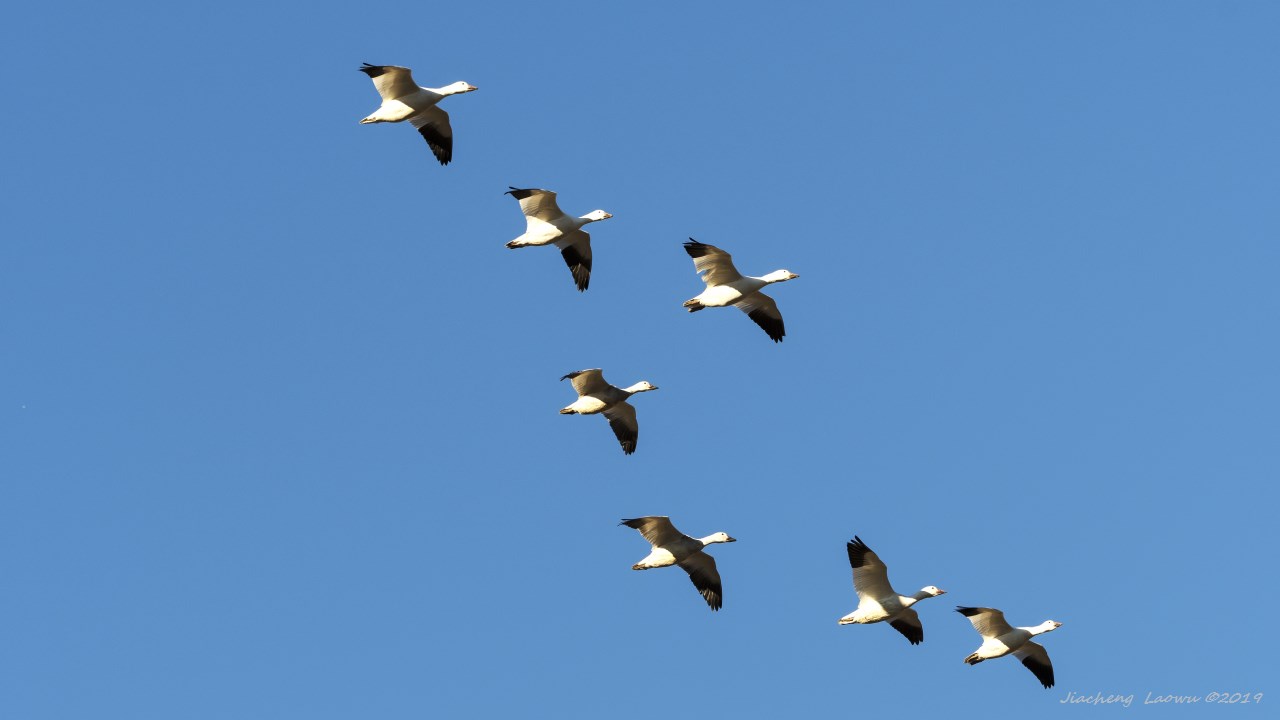 P1 The Flying Snow Geese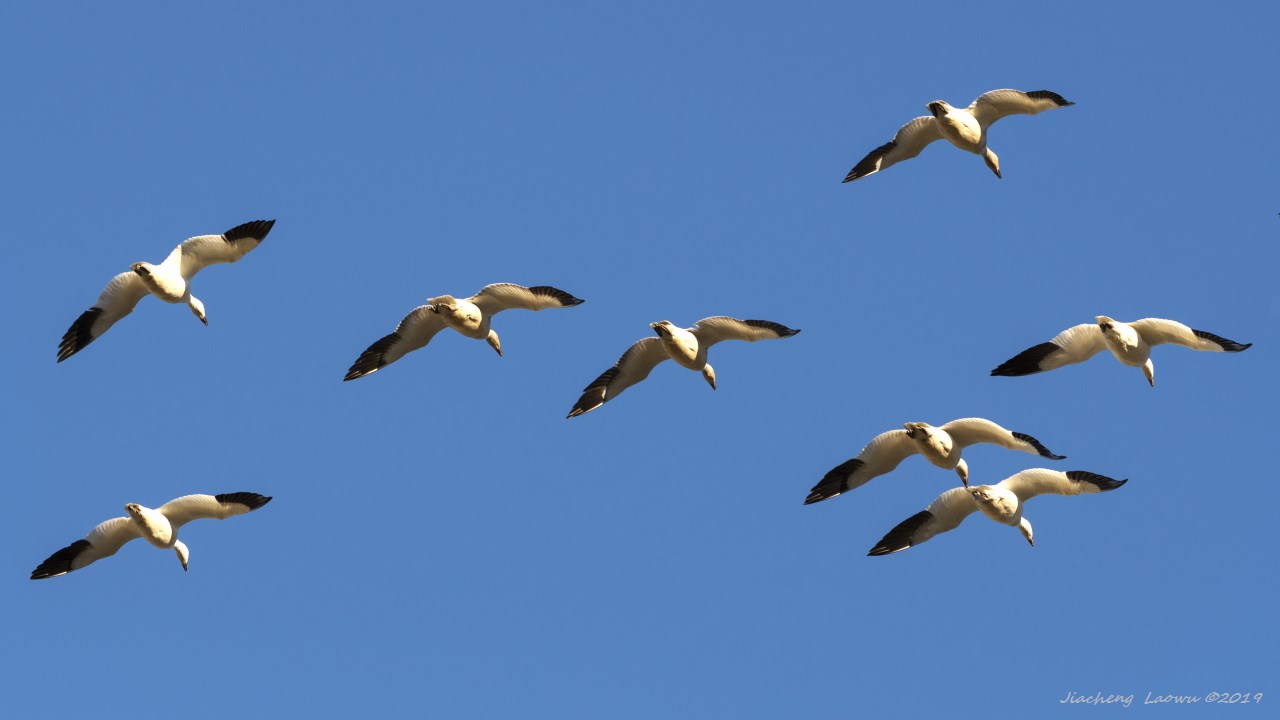 P2 The Flying Snow Geese 2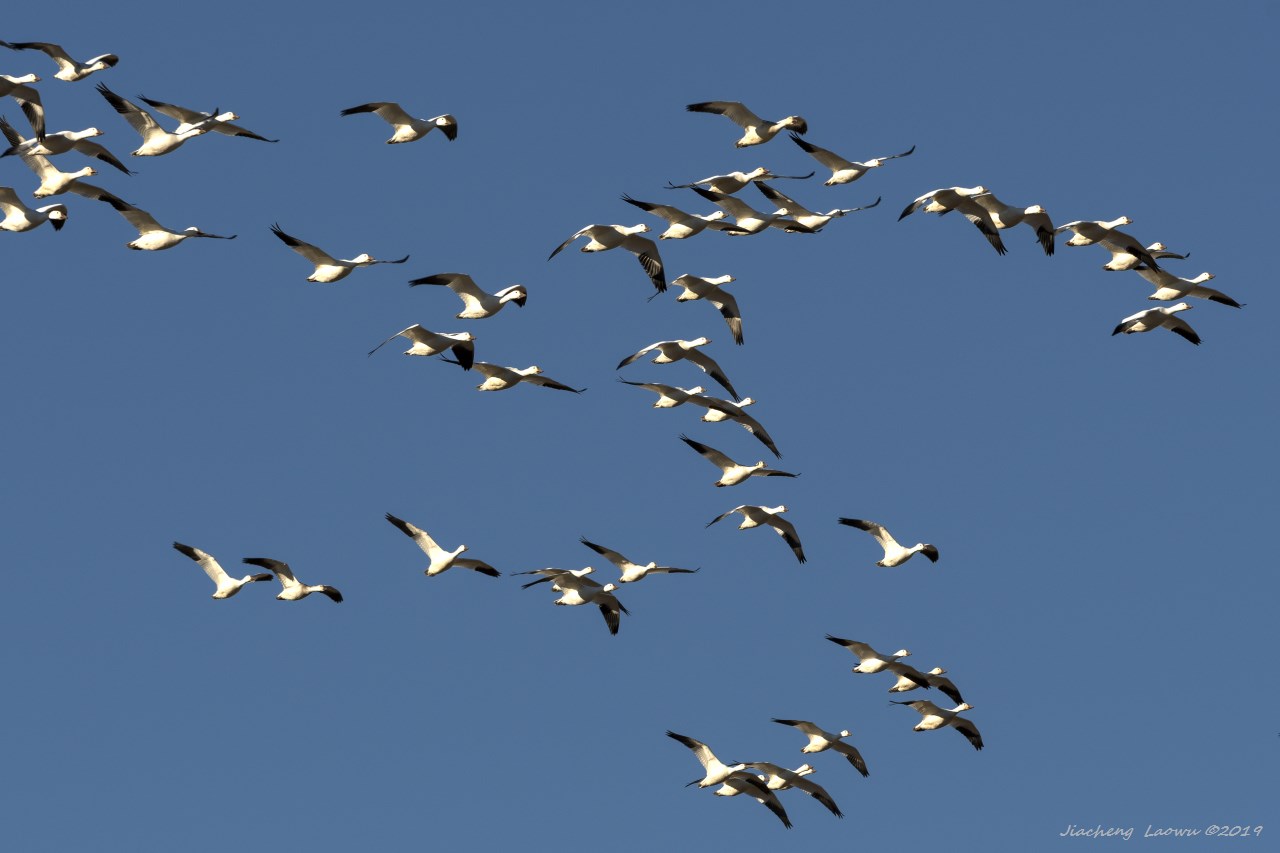 P3 The Flying Snow Geese 3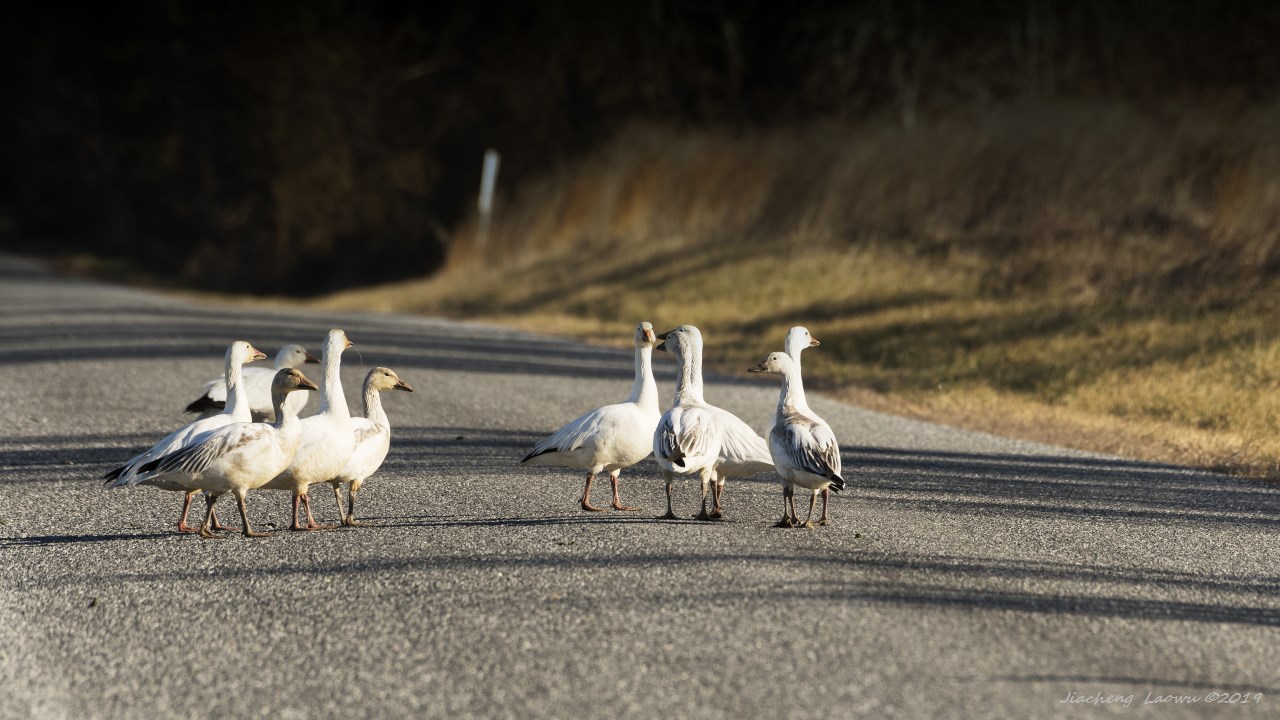 P4 Snow Geese on the road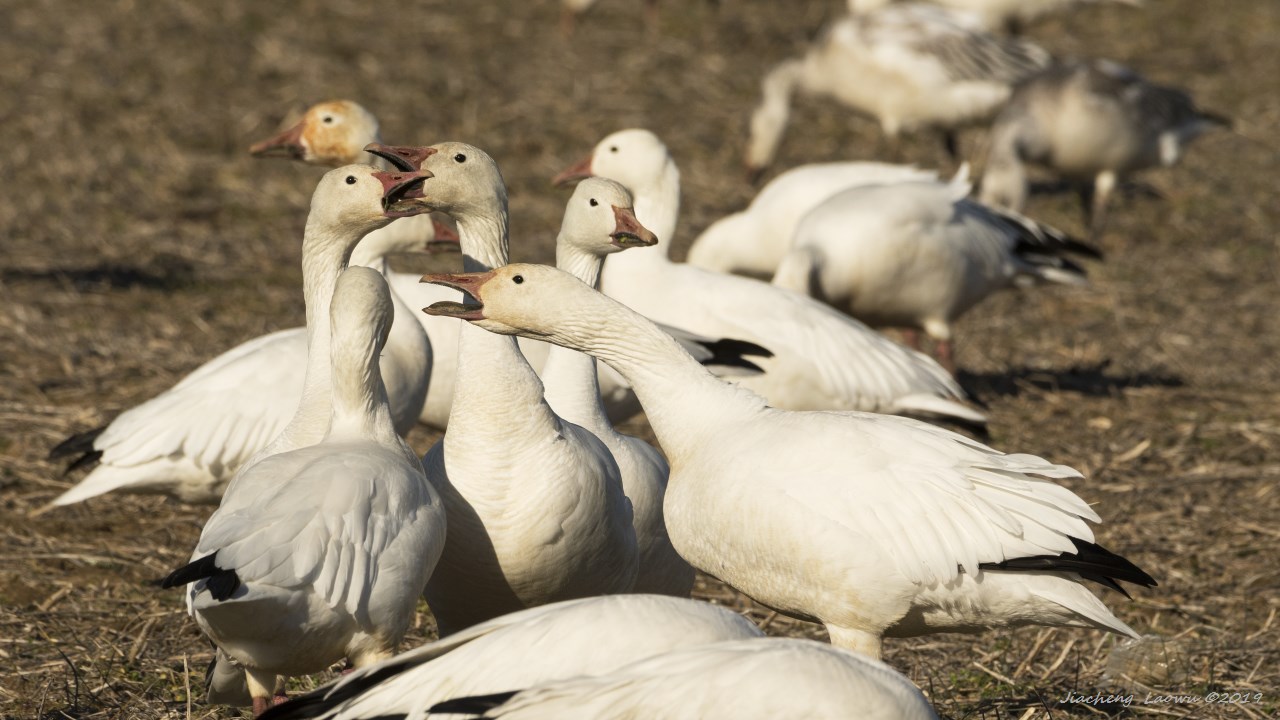 P5 Yelling at each other?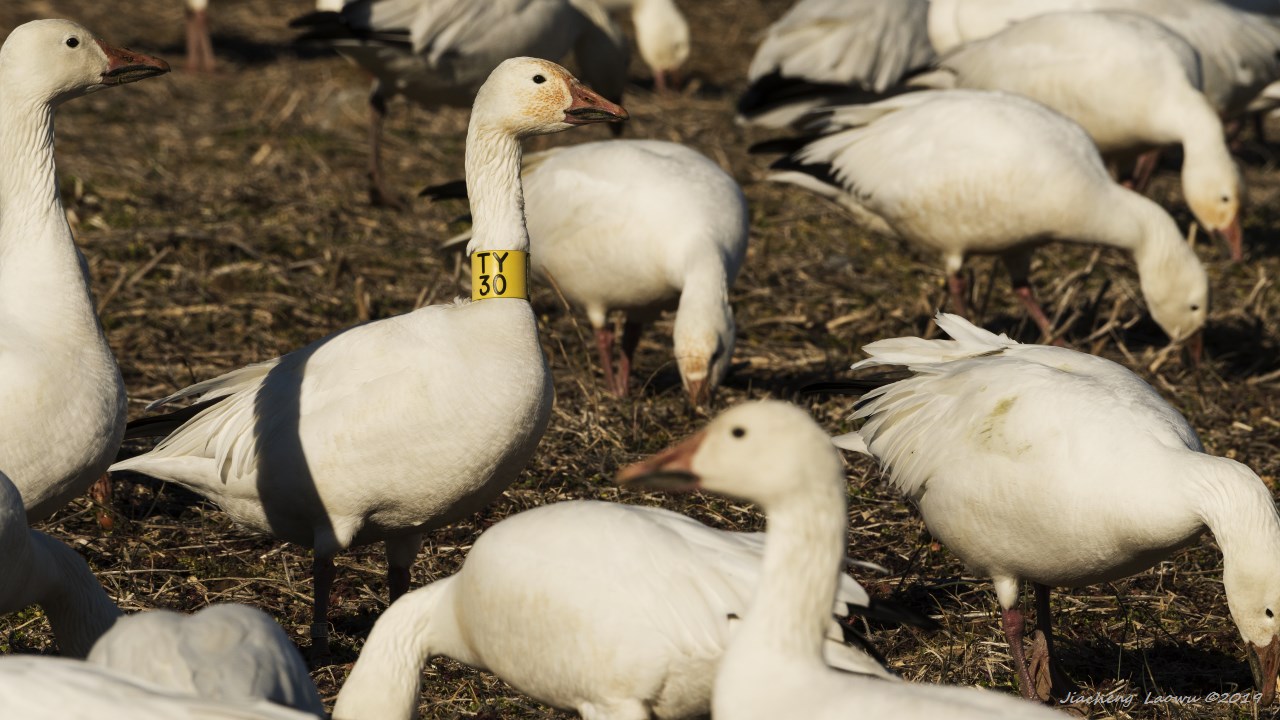 P6 This snow geese is special. It was tagged.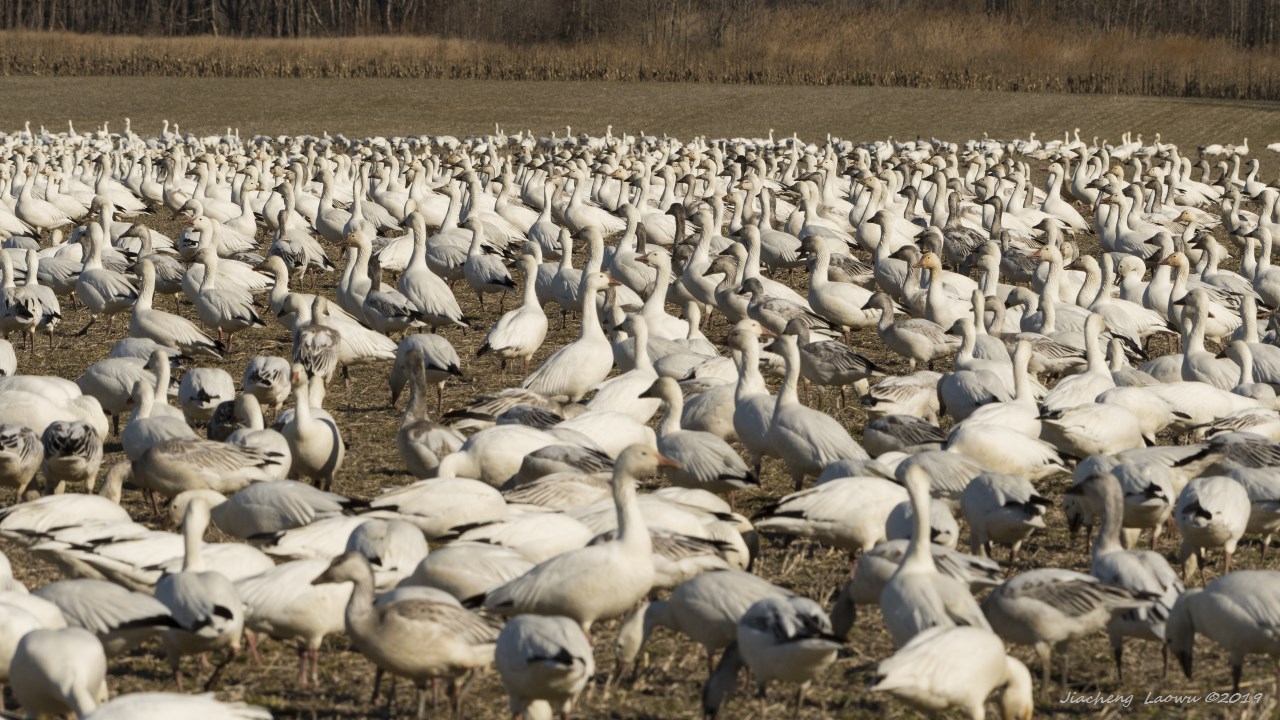 P7 Snow geese were in vigilance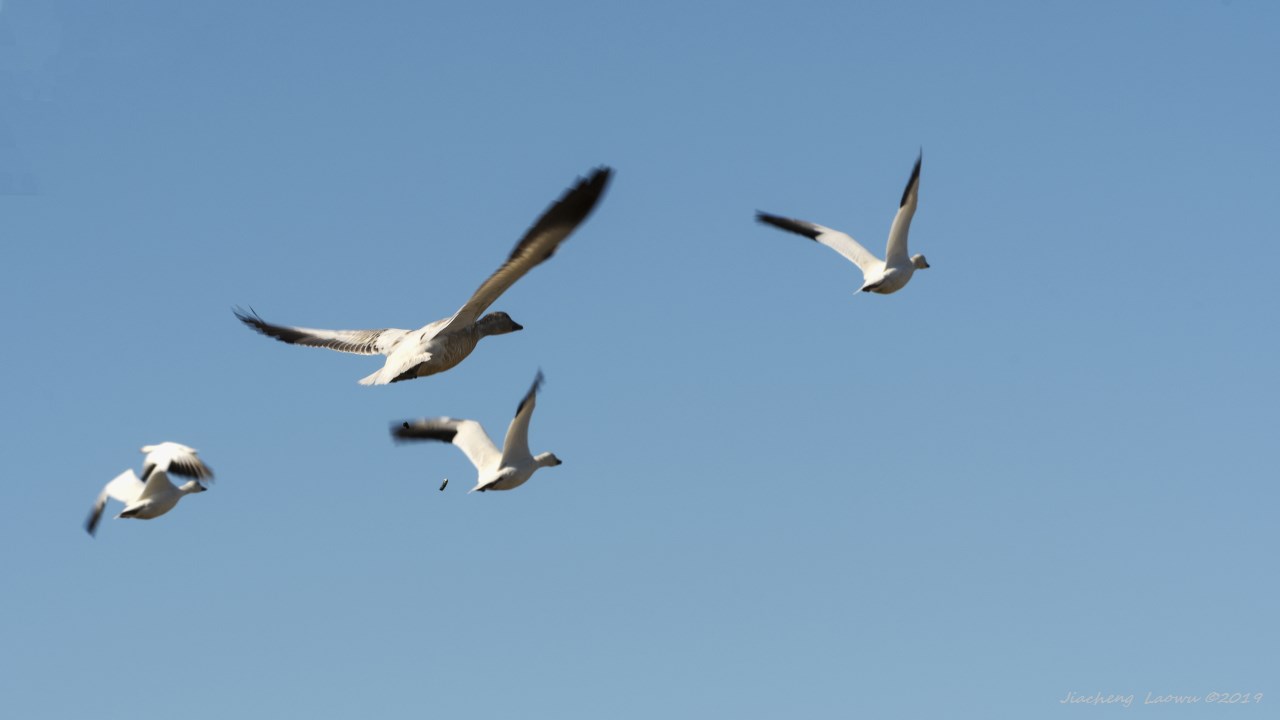 P8 "Bombs" from the snow geese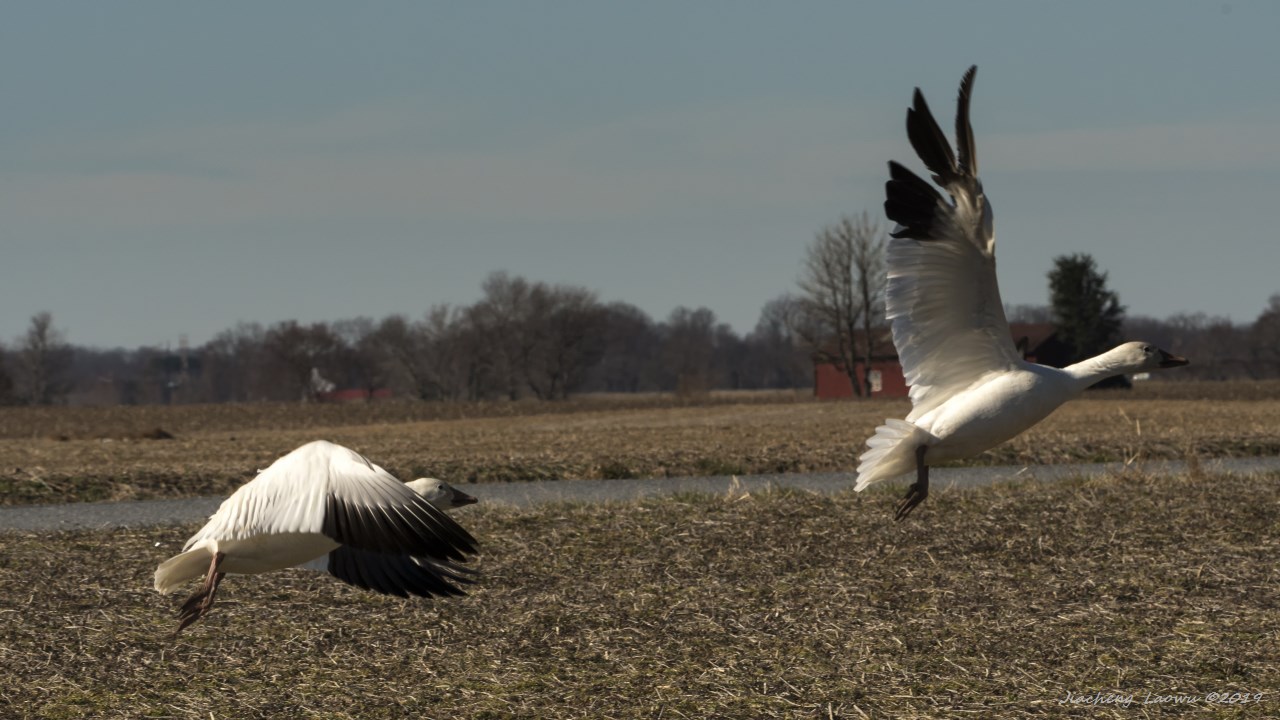 P9 Taking off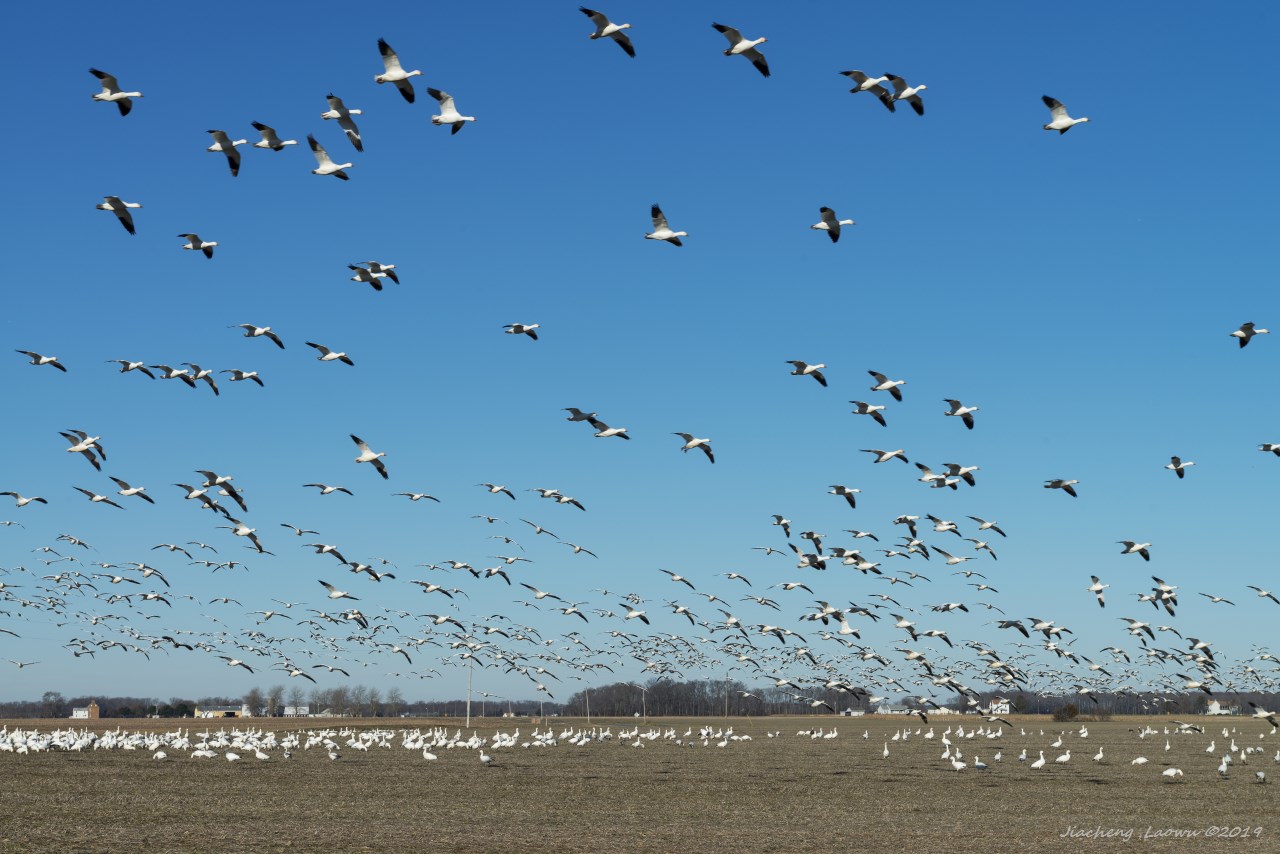 P10 A flock of snow geese were taking off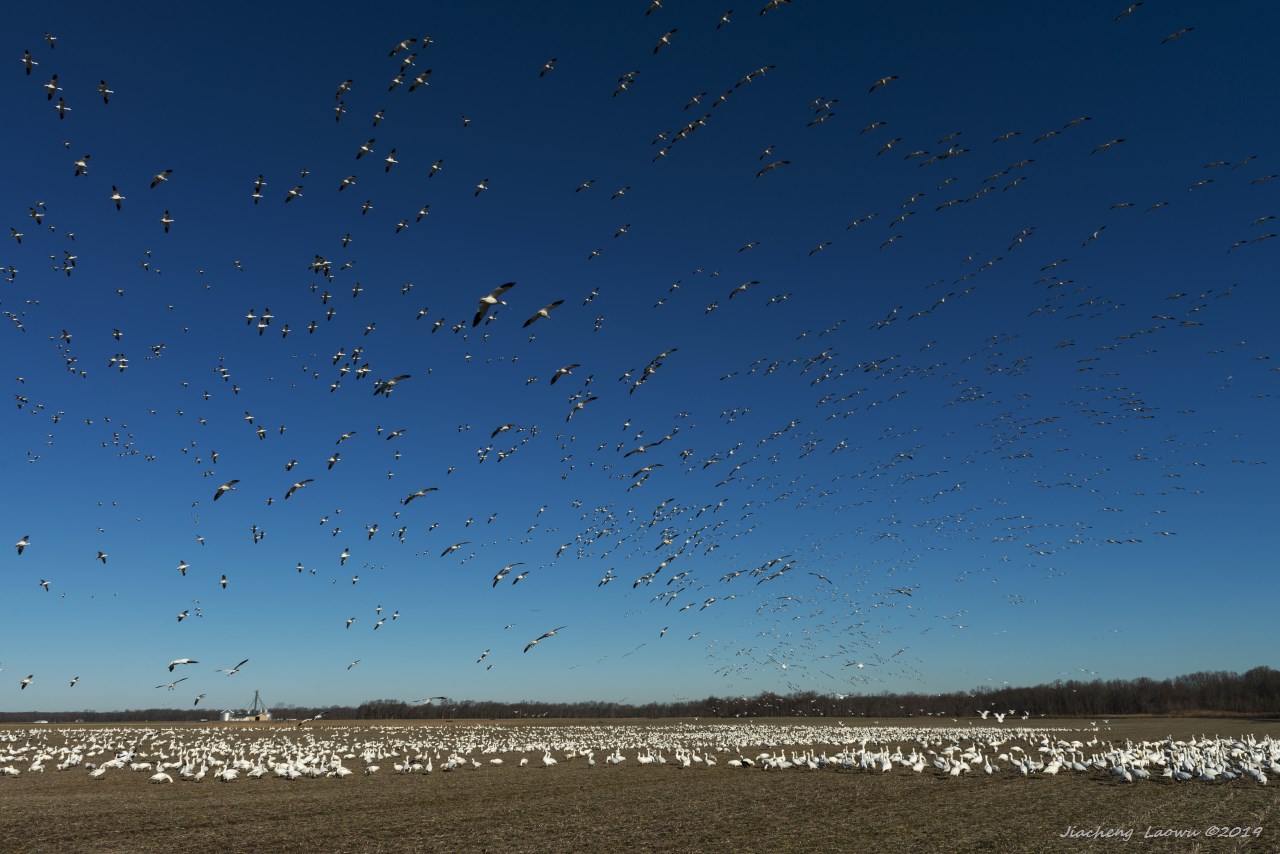 P11 Another army of snow geese were joining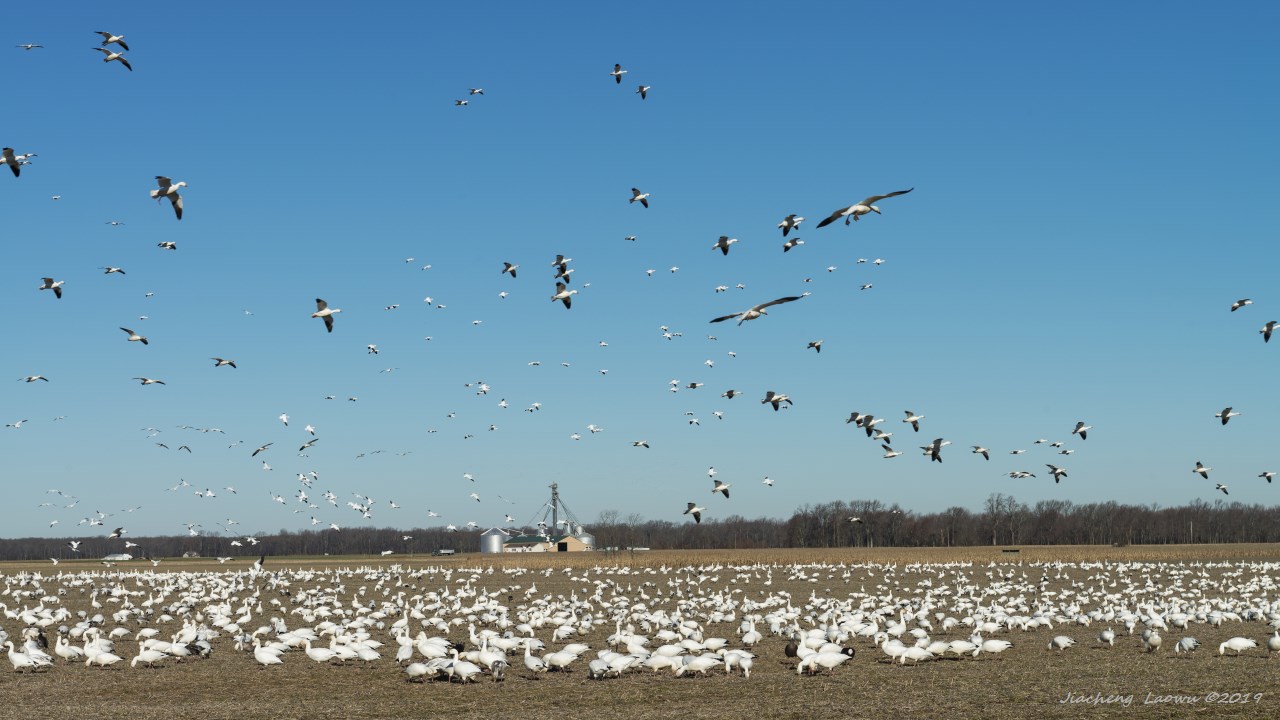 P12 Snow Geese were landing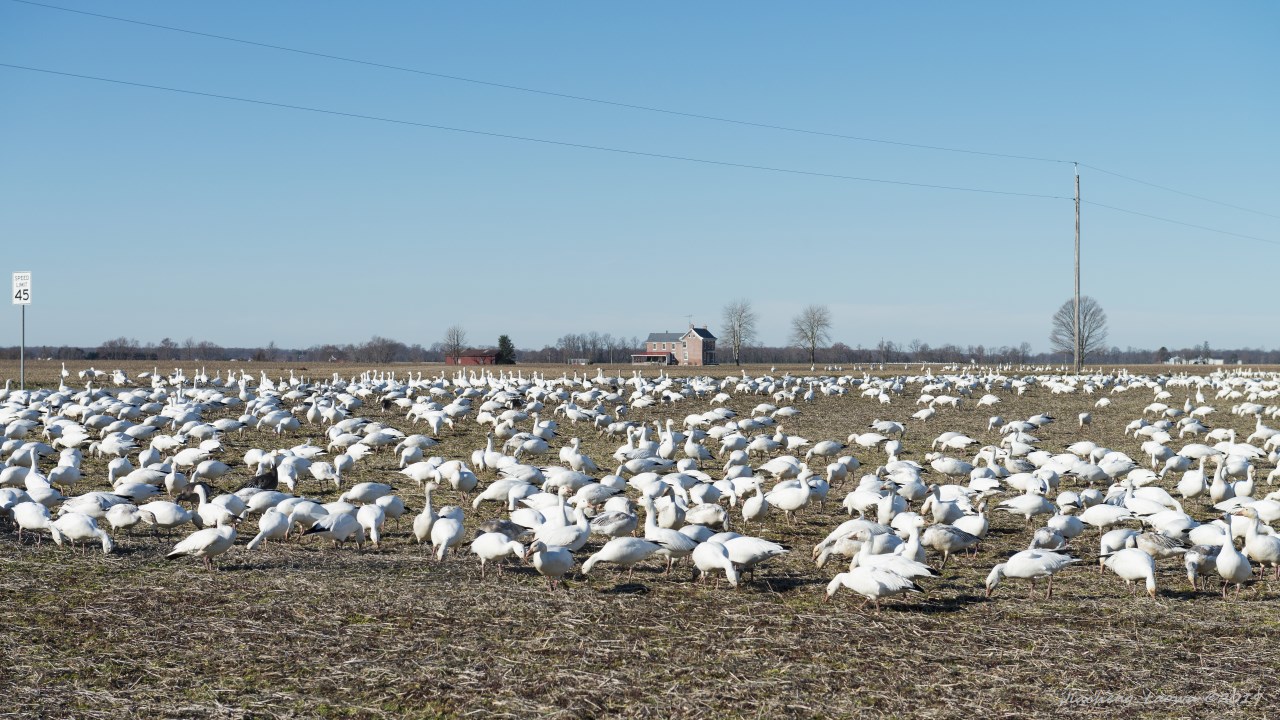 P13 The busy snow geese in the field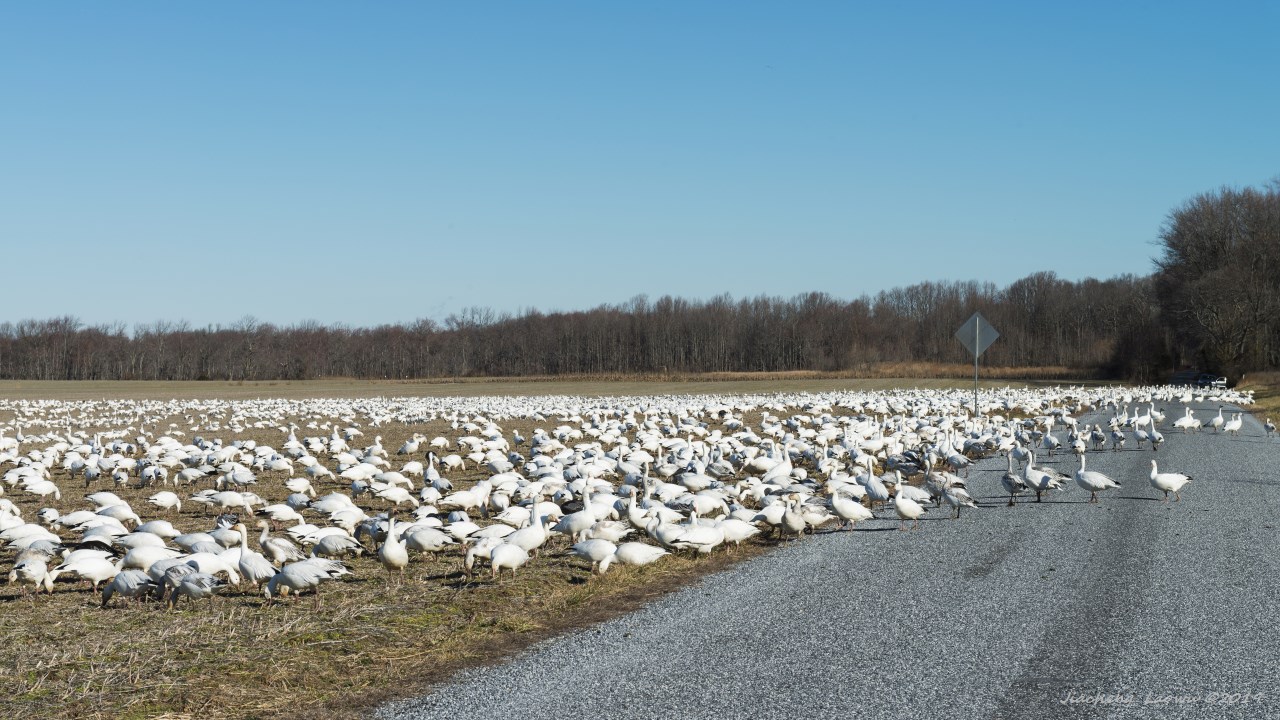 P14 Brave hearts in the road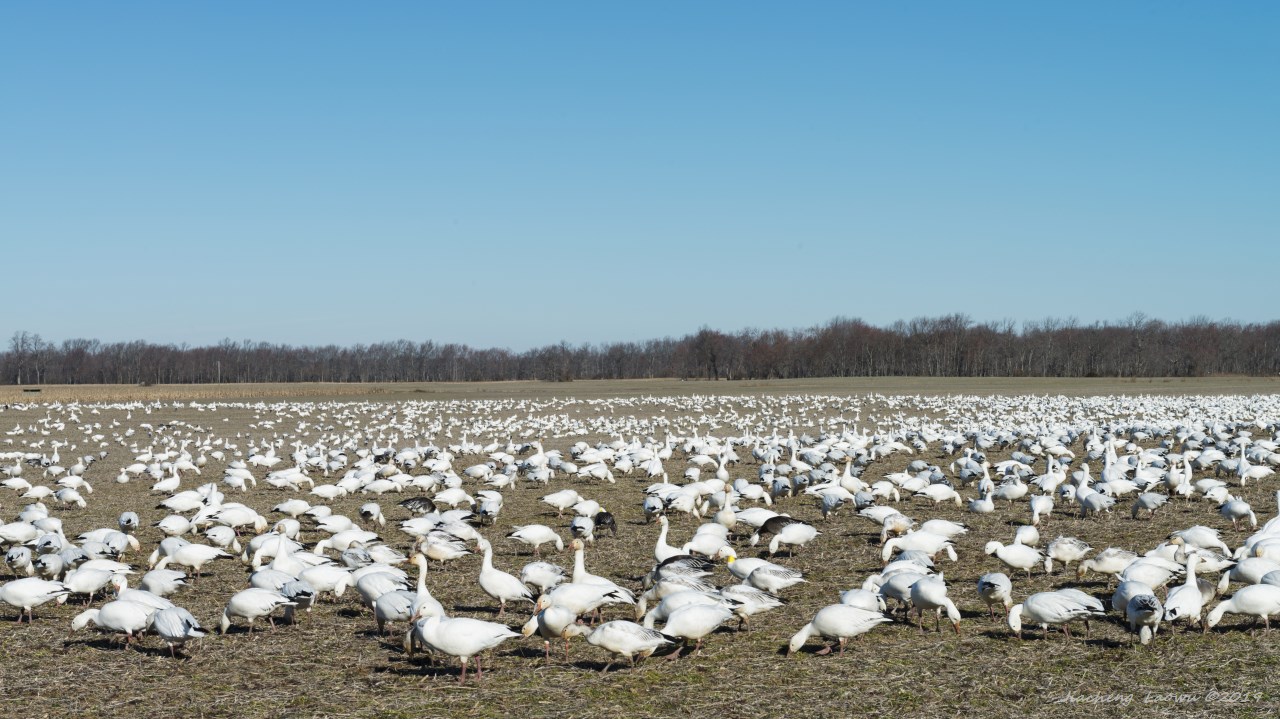 P15 Snow Geese in the farm land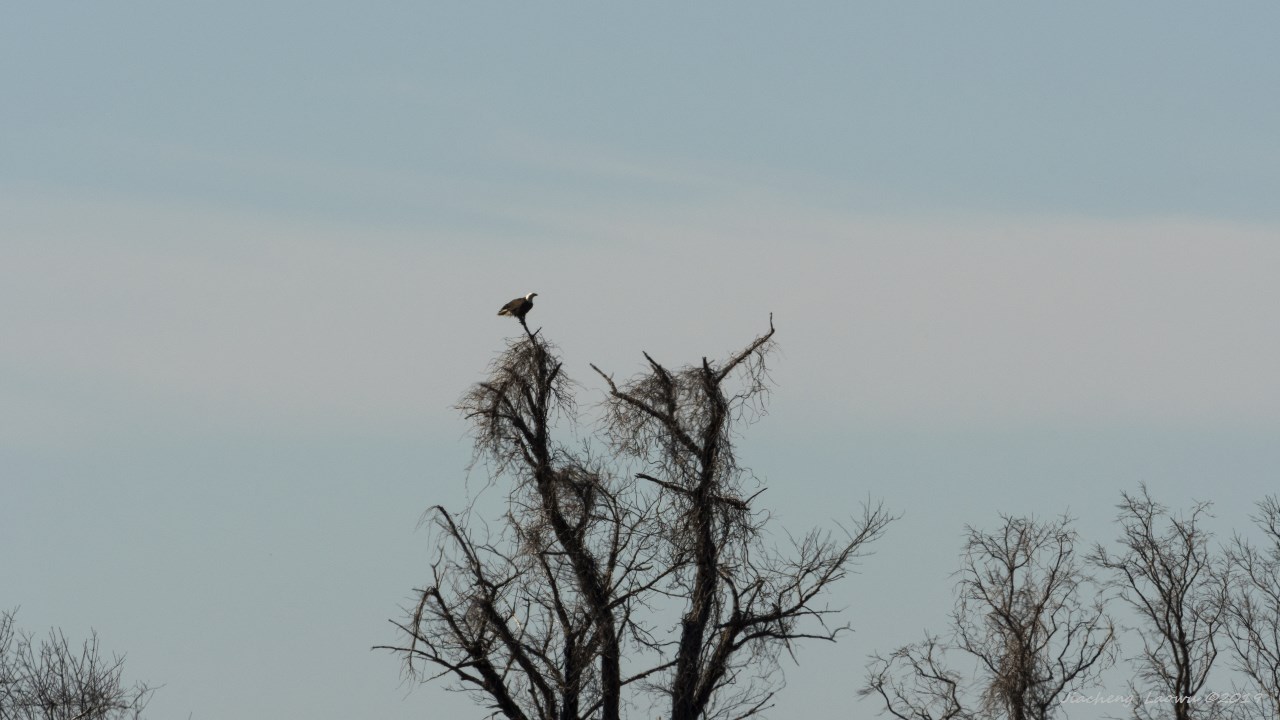 P16 Bald eagle in Bombay National Wildlife Refuge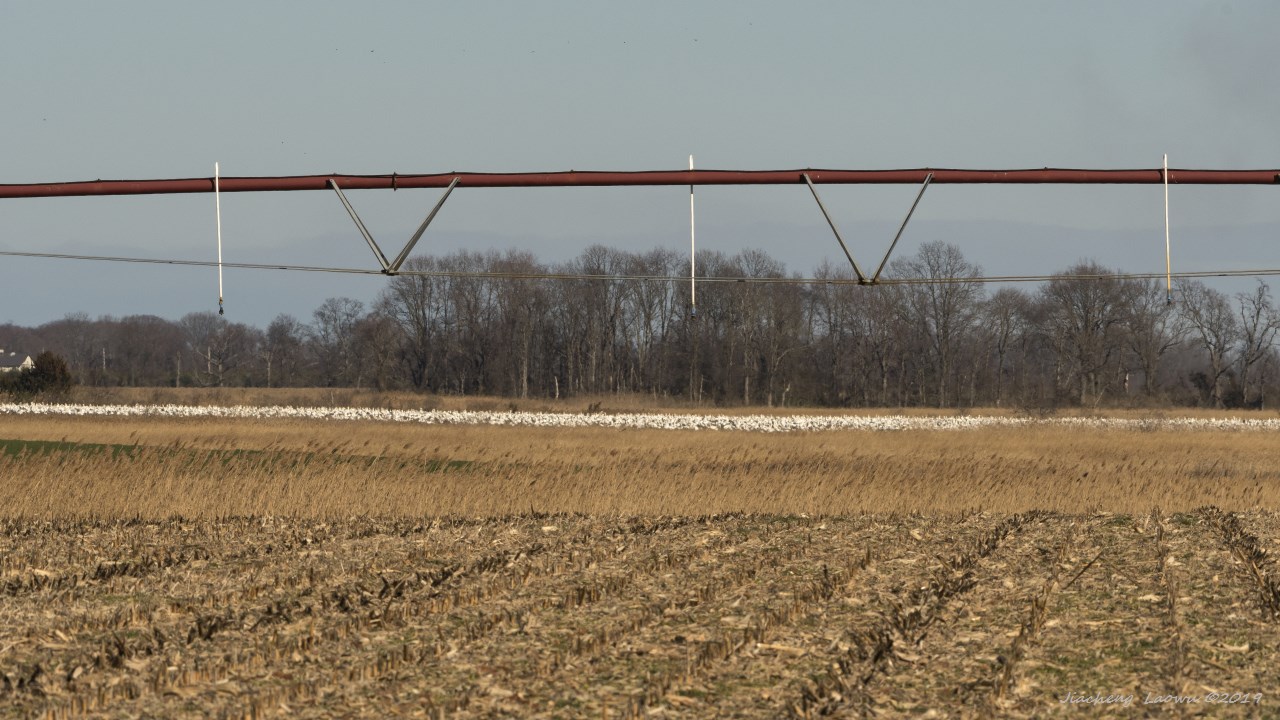 P17 The Last sight of the Snow Geese in the farm land of the trip